Somehow or other, I always end up in a kitchen, feeding a crowd.
- Laurie Colwin
Kitchen Republic Academy + Labs
Developing a learning platform that includes our 12-week business accelerator, food founder meetups, hands-on workshops, and soon, a corporate innovation program.
She's Robust:
A community for well-rounded women who love food
Hosting events, workshops, and gatherings where food is at the center of the conversation, and everything is on the table.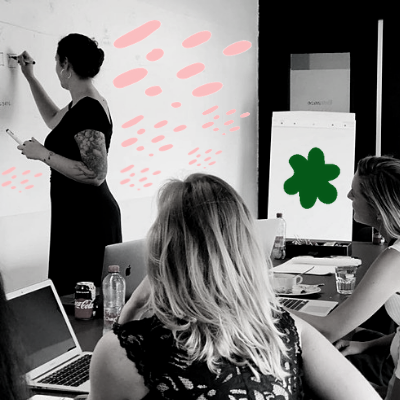 Strategic Design Leadership: Learning in action
A collaboration with Karin Folman of Nutshell Strategy to help design team leaders introduce and apply new methods into their design processes for more strategically- aligned vision and outcomes.
A 3-day hands-on introduction to food experience design principles and methods through co-creation and rapid prototyping, including a catered dinner party and post-workshop cocktail celebration.
What can we do together?
We'd make a great team.