What nicer thing can you do for someone than make them breakfast?
- Anthony Bourdain
There's no one-size-fits-all design process, but there is freedom within a framework.
Over 20 years spent working within agencies, in-house, and startups, we've learned (the hard way) that lengthy, multiphase engagements waste time, money, and creative energy.
Instead, we package our services in fixed time and cost blocks of Design Sprints.
A sprint is like a hackathon, with a relatively short amount of time spent making sure everyone understands the problem followed by sleeves-rolled-up making, with the ultimate goal of testing a prototype that feels real (or real enough) with actual users. It compresses potentially months of work into a few days.
We've been facilitating design sprints for the past five years, since we first learned about the original Google Ventures method here (and then later, in Jake Knapp's detailed guide) and have found that they work well for almost any design challenge, from developing or improving products and services to making transformation initiatives more tangible.
But because we're pretty anti-dogmatic, we see design sprints more as a framework than a process. The format applies just enough rigor and discipline to collaborate efficiently, but also gives us freedom to customize the tools and team to suit the task at hand.
What does a Sprint look like?
Whatever the starting point, sprints follow four basic steps:
DEFINE
Frame the challenge
Get perspective
Generate questions + assumptions
Produce a lot of ideas

ALIGN
Curate + vote on best ideas
Establish a journey map
Define focal points
Divide tasks


DESIGN
Build the prototype
Set up user tests
TEST
Test the prototype with real users
Translate feedback into direction and action steps
Discovery Sprint
Designed to help leaders get broad perspective on their business challenges in the context of the current innovation landscape, identify compelling opportunities to explore, and prioritize what to do next and how.

We offer this as either a 1-week sprint, and also as a more in-depth 4-week sprint that includes one-on-one conversations, immersive experiences, co-creative workshop sessions, and an "idea salon" dinner, catered by your hosts.
Design Sprint
Together we'll go from problem to prototype in just four structured and hands-on days. At the end of the week, you'll have answers it might have otherwise taken months to uncover, plus a working prototype that delivers insights directly from real users.
We offer this as a one-week session, but would strongly recommend booking a second "Iteration Sprint" week immediately following in order to begin translating the feedback into a more refined and detailed design direction.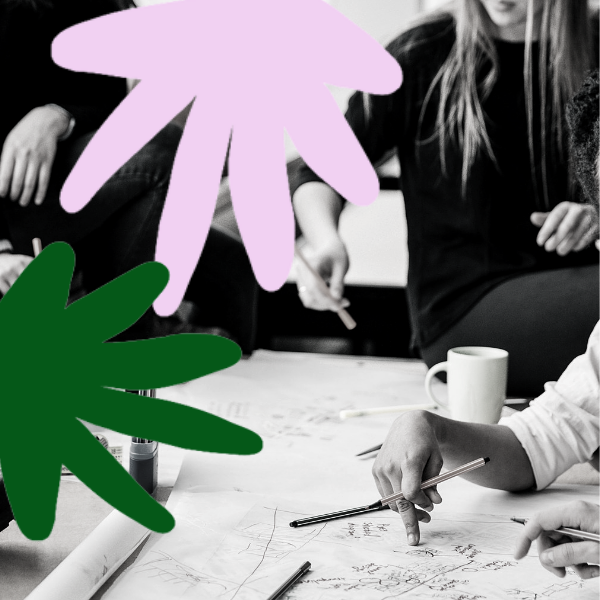 MetaSprint
Because we believe that innovation does not exist until the idea is implemented, we like to operate under the "teach a person to fish" ethos. That's why we're offering a version of the traditional Design Sprint that builds in a "learn by doing" approach to training your team how to run sprints themselves.
While running a live sprint, we'll integrate practical guidance on facilitation best practices and tips for how and when to use design sprints in your organization.
SprintLab
For a limited number of partners, we offer a continuous innovation program, a kind of sprint subscription plan of multiple design and iteration sprints plotted over the course of a year.

Each program will include an initial Framing sprint to set the context and establish the series of design challenges. It will also include embedded sprint training as well production and development transition support. Plus a few epic feasts in between.
We offer our SprintLab in 3, 6, or 12-month packages.
Fancy a breakfast date?
Yeah you do.